Choose your View of the Appointments
If you use the Appointments button at the lower left of the main screen, you can use an Appointments-only screen with many ways to view your schedule.
To choose the view you want, look for this toolbar at the top:

Grid is a simple straightforward list of appointments with columns like a spreadsheet. This view only shows one day at a time. (This is also the only view available on the Classic page).
Day, Week, and Work Week offer a Planner style view, where appointments fill their appropriate time slots based on their start and end times. Appointments can be dragged from day to day, or stretched/shrinked to modify their times.
Month offers a complete calendar view, with each day expanding as necessary to show your complete schedule of events.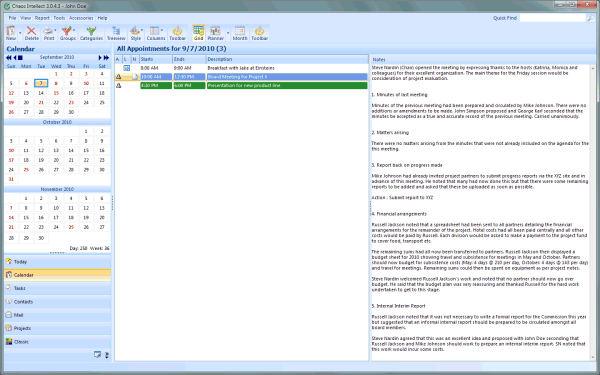 Grid view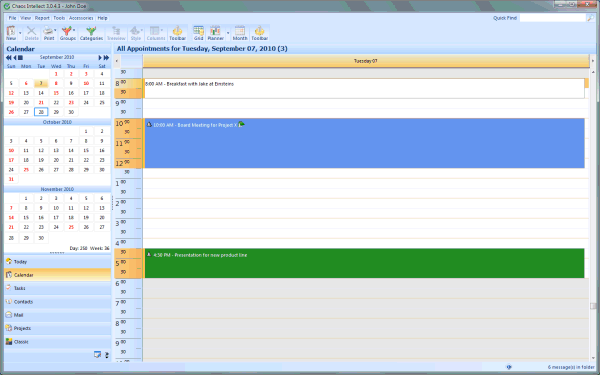 Day view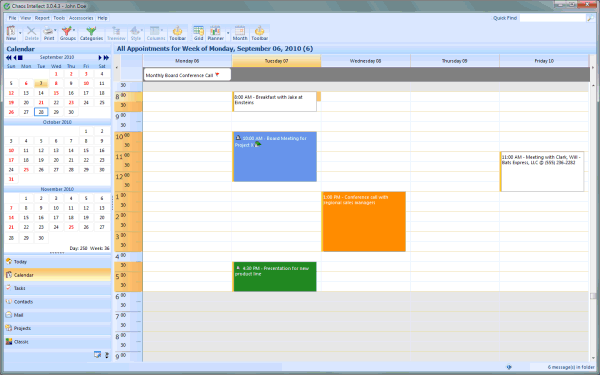 Work Week view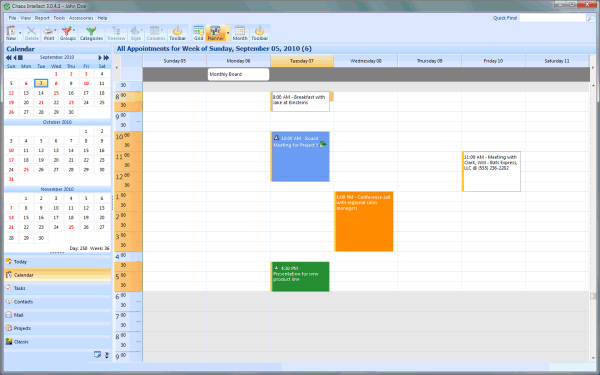 Week view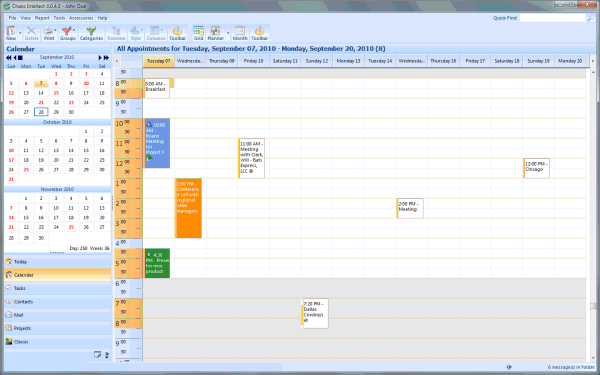 Two Week view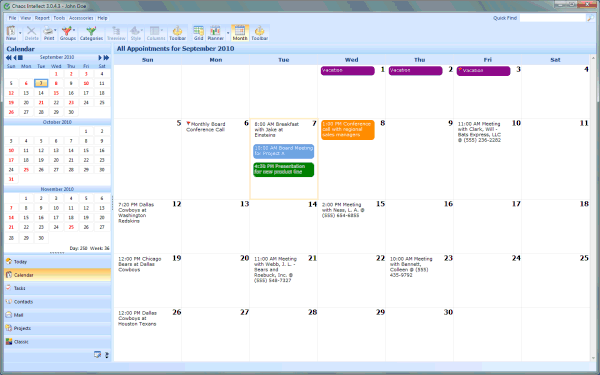 Month view
This help article applies to Intellect 3