How Do I Add Multiple Contacts at the Same Company?
I hate retyping ... If you have a rather complete record for a contact already, and you would like to copy most of that same data into a new record ... just right click. The key data will be automatically filled out for you!
If a contact list item has a company name, you can quickly select the "New Contact at this Company" menu item from the right click pop up menu.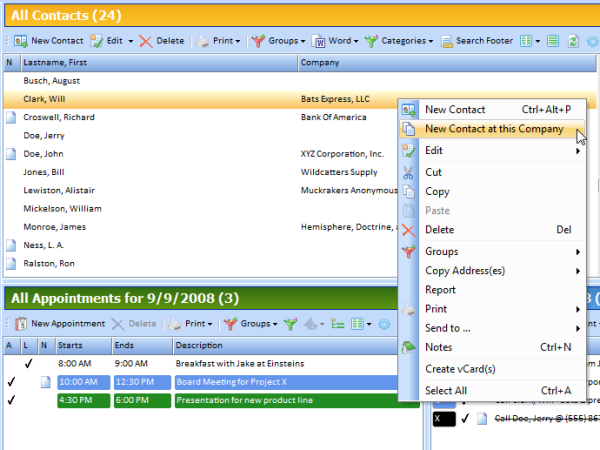 This help article applies to Intellect 3