The Contact List is the Hub - Key Concept
Everything that you put into Intellect can be linked to a contact in your contact list. Every appointment, every phone call, every email, every document you write in Word or spreadsheet in Excel. EVERYTHING!
So ... a great place for you to start with Intellect is by entering the names and phone numbers of a few people that you know into the Intellect contact list, so that every other feature in Intellect becomes infinitely more useful to you.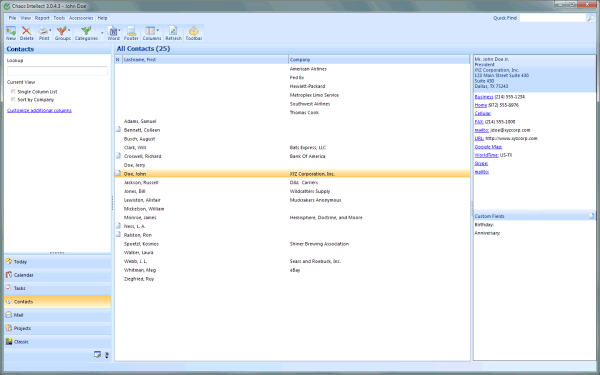 This help article applies to Intellect 3