How Do I Export Data?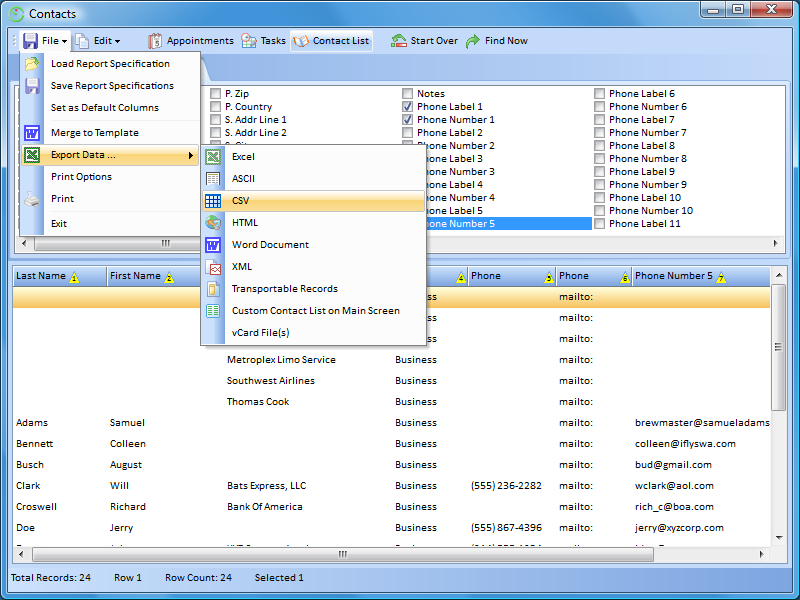 Data is exported from the Reports Screen. Export Options are found under the "File" Menu and include
Excel Spreadsheet - Creates a .xls file
ASCII Tab Delimited File
CSV Comma Delimited File
HTML table format - Creates a .htm file
Word Document File - Creates a .doc file
XML File - Extensible Markup Language
Transportable Records (for use between Intellect and Time & Chaos users)
Depending on the type of data you are reporting on, there is also an option to export vCards for Contact or a vCal file for Apointments.
Create a report of the data that you wish to export include the columns of data that you wish to export. Select Export from the File menu of the Report Screen.
This help article applies to Intellect 3