How Do I Drag to create an Appointment?
If you are scheduling a meeting with someone in your Contact List, the easiest way to add an item is to find the correct name in the Contact List and drag and drop it on the navigation tab for Appointments. When you drop it, an New Appointment dialog screen will pop up for you and you can finish filling in the blanks. To drag a name from your contact list click and hold down your left mouse button while your mouse button remains held down move your mouse cursor over the Appointment Tab (lower left of the main screen) and release your mouse button.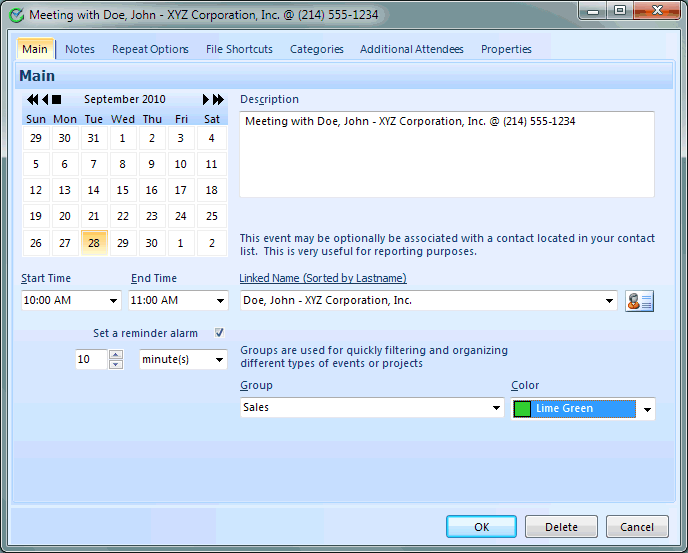 Notice that the Description for the meeting is already filled in for you and that the cursor is already focused into the Start Time field. Merely supply the meeting start time and optionally an ending time then click the OK button. Your appointment is now reflected in the Appointments List of the Main screen.
Also significant is the fact that the Linked Name field is automatically completed with the name of the contact that was dragged. This is what Time & Chaos refers to as linking.
To edit the default information, you can double click with your mouse on the Appointment Item or select the item with your cursor and click the Enter key on your keyboard.
This help article applies to Time & Chaos 7